Best TaylorMade Fairway Woods Buying Guide Top 10
Having the right set of clubs is pivotal to playing a good round of golf. Clubs that are often overlooked are the fairway woods. Even though they are not used all that often, when you need them, you need them. As much as people would like to take the driver off the deck, it usually ends in regret. Woods are the next best thing and often surprise people how far they go. Here is the Best TaylorMade Fairway Wood Buying Guide to help you find those woods that your bag is missing.
About Fairway Woods
To Make A Tee Shot
Fairway woods are easier to hit than drivers because they have more loft. They don't fly as far, but a 3 wood in the correct hands can travel well over 220 yards. A 2,3, or 4 wood is a good choice if you're searching for a low-friction alternative to a driver.
Long Irons From The Fairway Are Being Replaced
Many people would rather hit a high-lofted wood than a 2,3, or 4 iron into a green. If that's the case, you're looking for 5 woods and up. When opposed to an iron, a fairway wood's wider clubhead makes it easier to get more distance without overswinging. A 5 wood would replace a 2 iron, a 7 wood the 3 or 4 iron, and a 9 wood the 5 iron, as a rough rule of thumb.
Par 5 Reaching The Green In Two
There are some holes that are simply too long to reach with a drive and a long iron if you want to try for glory. A drive and a fairway wood are likely the only things that will get you there in two. You'll most likely need a 3 or 4 wood for this. Also, if you plan to use the 3 or 4 wood from the fairway frequently, opt for one with a shallow head. You can still smash it off the tee, but a lower profile head is better for hitting from tighter lies.
Shafts Of Fairway Wood
Unlike drivers, most fairway wood manufacturers provide steel shafts as an option on at least part of their models. Graphite shafts, on the other hand, are now the standard on fairway woods. Steel shafts are recommended by better players in fairway woods if they are used at all. Steel shafts may help you achieve a lower, more penetrating ball flight (if you want that – most players like their fairway woods to have more height).
Steel shafts provide a more raw, solid, immediate, crisper feel and sound, according to some better players, who also claim that steel delivers a bit more accuracy. If it does, it will be at the sacrifice of distance — and keep in mind that fairway woods are more about hitting the ball far than they are about accuracy. Stick with graphite if you're unsure. You'll be on safer ground – and you'll have a lot more options.
Design Of The Fairway Wood Head
Along with the regular versions, some manufacturers are beginning to provide a choice of 'Offset,' 'Draw,' or 'Neutral' options on fairway woods, similar to how they do with drivers. Let's take a closer look at why…
This happens because the clubface is more 'open' (pointing to the right) when the ball is struck than it should be – often because the player's hands are 'behind the ball' at contact, rather than 'ahead,' as they should be with a good swing. The ball gains side-spin as a result, and it flies into the trees.
Manufacturers attempt to compensate for this by inserting weight (usually tungsten) into the clubhead in such a way that it aids in keeping the clubhead square during impact.
A draw is a little right-to-left swing on the ball that is the polar opposite of a slice and far more desirable, which is why 'draw' improved woods are available. For slicers, clubs with the head already 'offset' behind the shaft – which has the same effect of keeping the clubhead square at impact – are another option. Cobra's Speed LD Offset, seen on the left, is an example. Senior and lady golfers, for example, like such clubs since they have slower swing speeds.
To be clear, the great majority of fairway woods manufactured – and purchased – are conventional models, so don't get too caught up in the options. If you're not sure, at the very least try a normal model.
There is a case to be made that unless you have a slower than average swing speed but are still consistently slicing the ball, you should see your local pro to correct the swing flaw rather than 'patching' the problem with an offset head. On the other hand, if you're short on time and can't get out to play and practice as much as you'd like, a quick-fix solution might be the answer.
Materials For The Fairway Wood Head
When it comes to fairway woods, there are three different head materials to pick from – and wood isn't one of them!
Steel
Fairway wood heads are made of this material, which is by far the most popular. It's affordable and durable, and steel heads are found on nearly all fairway woods marketed.
Titanium
Titanium is half the weight of steel, which makes it ideal for large-headed drivers. It's now also employed in the manufacture of most fairway woods, however these are often the larger fairway woods that will be used mostly for driving off the tee. Because of its light weight, manufacturers may place the ball's center of gravity far back in the head, which helps get the ball airborne quickly – and thin titanium faces give maximum distance.
Composite
To develop ultra-lightweight fairway woods, multi-material composite clubs blend contemporary elements like carbon with steel or titanium. Because of the modest weight, producers can insert weights around the inside circumference of the head, reducing twisting on off-center blows. Again, they are high-end items with a hefty price tag.
To sum it up
We hope that this quick guide has clarified some of the criteria that go into determining which fairway is right for you. Before making a final decision, you might want to read our hybrid club buyer's guide.
GolfSight's Promise to You
We receive a lot of questions about what products we recommend, especially the products on this page. Questions like:
What is the best TaylorMade Fairway Wood for this year?
What is the best  TaylorMade Fairway Wood to buy?
What is the best TaylorMade Fairway Wood to buy on the market?
or even What is the most affordable (most budget friendly, cheapest or even most expensive!!!) TaylorMade Fairway Wood?…
All of these above questions make purchase decisions difficult. We know the feeling because we used to be in this weird situation when searching for these items.
Before deciding to buy anything, make sure you research and read the reviews from trusted sources. Luckily, we use incredibly smart and complicated AI to help find great products. We use our own custom algorithms to generate lists of the best brands and give them our own approval rating to rank from 1st to 20th.
You can see the Best TaylorMade Fairway Woods above. This list is updated regularly, so you can be sure that the information provided is up-to-date.
You may read more about us to learn how we support this site. Don't hesitate to contact us if something is incorrect or provides misleading information.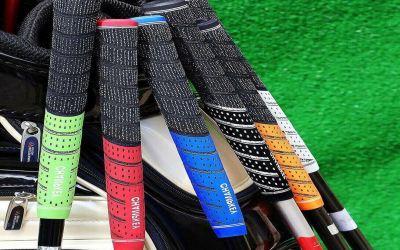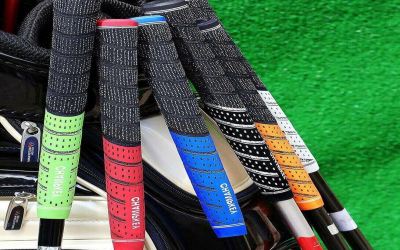 The kind of grip you have can have a great affect in your ability to play consistent golf. If you have old, worn-out, slippery grips, replacing them is a must. Having the best golf grips can be pivotal. Here are the best Champkey golf grips on the market. Step your...
Affiliate Disclosure
This site receives commission from vendors, should you click through and purchase from one of the vendors we review products for. GolfSight® will never give false favorable reviews in exchange for commissions, as we strive to give honest reviews of every golf product we research. We promise.
Trustworthy Reviews
In Depth Research
We spend an average of 10 to 20 hours reading reviews from consumers for each golf product we review.
Simple & Straight Forward
Each golf product reviewed, will have simple pros & cons to save you time in your search.
Contact Information
GolfSight®
387 East Shore Cliff Place
Oro Valley, Arizona 85737