Wanting to play as well as you can is completely natural, but showing up with muddy clubs does not help. Not only does dirt and mud change a swing, it also affects how your grips and grooves do their job. 
Having shiny, clean clubs when you get to the course will help you play better, and look good doing it. Save time and the embarrassment of having to clean your clubface with a wooden tee every time you swing. 
Here Are A Few Ways To Make Your Clubs Look Like New Again And How To Keep It That Way.
What you will need to clean your golf clubs
Bucket with water
Have a small bucket of soapy water. Using warm water seems to be the best way to go. Use a conservative amount of soap in the mixture.
Types of soap
Cleaning your clubs at home makes it easy. All you need is dish soap and water. With several multipurpose uses around the house, this is my go-to for cleaning clubs.
There are several products on the market to keep your clubs clean. Having something with you on the course is a great idea. Not letting them get too dirty makes it easy to keep them clean.
Brush
A simple plastic bristle brush will often do the trick if you are able to soak the club heads a little bit. If the dirt has dried on your clubs, you may want to use a metal bristle brush. The only risk is you may scratch your clubs with metal bristles.
Many golfers have a brush hanging off their golf bags. Most have a plastic bristle and a metal (steel or brass) bristle brush. I would say that is a perfect tool to use.
Towel and rags
Have a clean dry rag/towel and a damp rag/towel. A terry cloth towel or microfiber towels work great for cleaning clubs. Whatever you decide to use, make sure it will absorb. I have tried dish towels that did not make things easy.
Need to clean your grips? Find out how later in this article
Cleaning Different Types Of Clubs
How to clean irons
1. The first step is to soak the club heads. Make the water level in the water bucket only high enough to soak the club head itself.
You do not want to go higher than the hosel. Inside the hosel is where the club head is attached to the shaft. Soaking it too much may interfere with the bond.
Getting water under the hosel may also cause rusting, another way to lose your club head in the middle of a swing.
2. Using the wet rag, wipe the club head down to get the bulk of the dirt off. The most important part of cleaning your irons is clearing the grooves of any debris.
The grooves are what puts backspin on the ball at contact. With clogged grooves, your ball may roll a lot farther than you may want it to. This is even more important with your short irons and wedges.
3. Golf irons and wedges sometimes have a cavity back. Be sure to check the back of the club for any unwanted dirt. The plastic bristle brush is a great tool for the back of the club.
After scrubbing the club face and cleaning the grooves, wipe the entire club head off with your dry towel. Closely inspect the grooves. 
If they are not completely clean, you can lightly use the steel or brass bristle brush to clean them out. Some people even use golf tees.
This would be a great time to use a groove sharpener on your irons. It never hurts to add a little extra spin!
How to clean metal woods
Cleaning a golf club is cleaning a golf club, right? In this case, that is wrong. Irons do all the dirty work on the course, they are often the clubs that take divots and hit out of mud and bunkers.
Woods are usually the club that barely, if ever, touches the ground. With that said, cleaning is going to be more of a finish or a buffing. It is like polishing a Corvette instead of a muddy pickup truck.
Dip the metal club head into the soapy water but DO NOT soak it. Use your damp rag to rub off the grass stains or dust that may have gotten on there.

Wipe the club head clean with your dry towel. Be sure to get all the soapy water off. Soap can cause damage to any shiny surfaces if left on for too long.

Let the club dry in a place that is out of direct sunlight. Storing clubs in direct sunlight can

slowly

cause damage.
How to clean wooden woods
Actual wooden woods are really cool to look at and fun to hit a few balls with now and then. They are nothing like modern day clubs and need a little more TLC.
Instead of dipping the club head into soapy water, dip your rag in the soapy water and wipe it down. There are a lot of pieces bolted or glued together on these wooden clubs. 
Adding soapy water to the mix may have a bad effect on it staying together.
As with cleaning any golf club, be sure to dry it as well as possible. Letting it sit out of your bag to completely dry is best.
Cleaning other parts of the club
How to clean golf club shafts
Steel Shafts: Cleaning a steel shafted, chrome finished club shaft is simple. Just take a cloth and wipe it down as much as you need to get any mud or dirt off. 
The chrome finish can handle any soap you put on it. But, the chrome is so smooth, you can usually just use a dry cloth.  
As mentioned earlier, make sure that any soap is wiped off with a clean damp towel and given time to dry.
Graphite Shafts: Graphite shafts are different than steel because they do not have a chrome finish. Basically, graphite shafts are exposed to the elements. One of those elements being the soap that we use to clean them. Solvents can damage the coating on graphite shafts, so be sure to not use any soap.
Some people like to use a finish product, like car wax, when the clubs are cleaned and completely dry.
How to clean golf club grips
Warm water with a small amount of soap is a reliable cleaning solution for golf club grips. Always have a dry towel around to dry it as soon as possible.
If you are using a bucket, do not let the grip soak. A quick dip is all that is needed. Using a light, plastic bristle brush, start wiping the entire handle getting all the dirt off.
If the dirt is caked on there, you may have to repeat this process one or twice.
Golf grips can be rigid and last for years and years, or they may be fragile and need to be replaced often. Some grips are soft, light and come with a tacky feeling to them. 
These are the grips that you should not scrub very hard. The science behind them is that they are soft and tacky so golfers do not have to grip it so tight. 
This can help fix over gripping swing errors. If you are focused on the ball and swing instead of gripping the club, you will probably have better results.
As always, be sure your grips are completely dried before returning them to your bag.
Cleaning during a round
Keeping your irons clean during a round takes a little bit of effort. Lets face it, clubs get dirty and they do not clean themselves. Here is a list of common options:
The simplest way is a wet towel and a golf tee.

Some people spit on their club face, hit it with a nylon or wire brush and wipe it dry with a towel.

There are bottles with brushes that attach to golf bags with a cleaning solution inside.
How to store your golf clubs
Not everybody can play golf year round. Those of us that cannot have to take care of our clubs in the off season. It sounds like a simple task but most golfers don't do it.
As you have read in this article, make sure you clean your clubs and let them dry. Put them in your bag and store it in a climate controlled place in your home. 
Keeping them in the garage or out in a shed will usually cause rusting.
Clean Golf Clubs
Conclusion
Cleaning your clubs is a great way to make them last. Some people can afford to go buy new clubs every year, but few. 
If you want to make your clubs last as long as possible, follow these steps. Clean clubs can help you shoot a better round and who doesn't want that?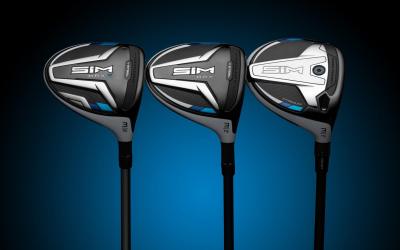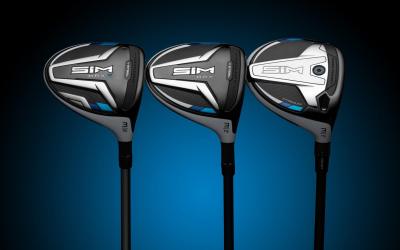 Best TaylorMade Fairway Woods Buying Guide Top 10Having the right set of clubs is pivotal to playing a good round of golf. Clubs that are often overlooked are the fairway woods. Even though they are not used all that often, when you need them, you need them. As much...
Affiliate Disclosure
This site receives commission from vendors, should you click through and purchase from one of the vendors we review products for. GolfSight® will never give false favorable reviews in exchange for commissions, as we strive to give honest reviews of every golf product we research. We promise.
Trustworthy Reviews
In Depth Research
We spend an average of 10 to 20 hours reading reviews from consumers for each golf product we review.
Simple & Straight Forward
Each golf product reviewed, will have simple pros & cons to save you time in your search.
Contact Information
GolfSight®
387 East Shore Cliff Place
Oro Valley, Arizona 85737