Best Golf Rangefinders Buying Guide Top 10
Distance is an imperative detail that golfers need to know. Distance to a bunker, a green, water hazard, etc. We talk about club yardage but without target yardage, it is partly a guessing game. That is why we are here to give you the Golf Rangefinder Buying Guide Top 10. Without a rangefinder of some sort on the course, you have to trust the yardage markers that have let you down in the past.
According to reports, GPS models are faster than laser rangefinders. A laser rangefinder, on the other hand, can be used on any course in the world. GPS rangefinders fall short in this situation. Preloaded maps of local golf courses are required for GPS rangefinders. You may still be able to download the map for a course that you can't find in your rangefinder's armory of maps, but if the rangefinder is unable to locate the course in the database, you're out of luck.
As you can see, utilizing a GPS rangefinder has its drawbacks. Both types of rangefinders calculate the distance between the player and the next hole, making it simple for the golfer to decide how hard and how far they should smash the ball.
How a Laser Rangefinder Works:
Simply point the handheld gadget towards the target and push the trigger to utilize this type of rangefinder. A laser beam will be sent to the intended target as a result of this action. Within a few seconds, a distance reading should be available.
The problem here is with both accuracy and usability. Some types are extremely precise, dependable, and simple to use, such as Bushnell's top-selling model, the Bushnell Tour Z6 Golf Laser Rangefinder, which quickly locks onto a target. Locking onto a target or the correct target with lower-cost rangefinders can be a pain. You'll get an error notice or an erroneous reading if you don't lock onto the target correctly.
Optical Rangefinders (ORFs)
Optical rangefinders aren't as widespread as laser or GPS rangefinders, they do provide reliable results. A couple of lenses are situated at one end of the rangefinder in this type of equipment. The lenses focus on the target to determine the height of a pin and convert it to distance using an integrated scale. How well you focus the optical rangefinder on the intended target determines how accurate or inaccurate it is. This form of rangefinder cannot compare to GPS or laser rangefinders in terms of accuracy, which is why it has fallen out of favor with most golfers.
Rangefinders with GPS
As previously stated, utilizing a GPS rangefinder can be restrictive. Because this type of rangefinder relies on a satellite connection, you must pay a monthly subscription charge to use it. These rangefinders are believed to be speedier, but you'll need to download a variety of maps for different courses in your area. Take the rangefinder, point at your goal, then press the trigger to get the distance to the next hole. The rangefinder already has the distance information from hole-to-hole because it stores golf course maps, making it faster and easier to use. Once you've selected a hole, the gadget will calculate the distance to the next hole for you, making the game more seamless.
There are a few different styles of GPS units. The first is the more popular and widely used handheld rangefinder. The GPS watch, on the other hand, is swiftly gaining favor because it is considerably easier to carry from hole to hole. Click here to read our post on golf GPS watches vs portable rangefinders to learn more about both types of rangefinders.
Technology for Rangefinders
Because you don't have to bother about downloading fresh maps if you're out of town or out of state, laser rangefinders are the more common option. You won't be charged a monthly subscription cost either. The initial investment is all there is to it. As a result, golfers looking for a more practical rangefinder or a more economical choice frequently choose for the laser rangefinder.
Despite the fact that this type of equipment reads distances with lasers, the technology is actually quite basic. We briefly discussed how these devices function earlier, but we'll go over it again in more detail below.
A laser rangefinder works in the same way that an autofocus camera does. A laser beam is projected to the intended target via an autofocus camera. The laser beam collides with the object and returns to the camera. The camera's sensor then detects it. To compute the distance, an integrated chip measures the time it took the laser to return to the gadget. Autofocus camera technology was notoriously slow and inaccurate in the past. However, technical advancements have made these gadgets faster and more accurate than ever before, thanks to new versions of autofocus cameras and, of course, laser rangefinders.
Is a Laser Rangefinder a Reliable Tool?
The rangefinder, like the autofocus camera, uses the same technology to determine the distance between holes. When the laser beam reaches the intended target and reflects back to the rangefinder, the computed distance to the next hole or other sort of desired target is displayed.
Because the laser beam travels at the speed of light, a rangefinder can provide a distance reading in as little as a few seconds. In comparison to devices from just a few years ago, newer rangefinders have better accuracy. Even low-cost rangefinders have an average accuracy rating of one yard. Some types are more accurate than others, but these are the gadgets that are often more expensive. If you're a dedicated golfer who competes in tournaments, though, a model with a greater accuracy rating will be well worth the extra money.
Limitations of Laser Rangefinders
A range rating will be assigned to each model you encounter. This spec shows how far the laser beam can travel. Most versions have a range of four to five hundred yards on average, with higher-end models having a range of eight hundred to one thousand yards. A larger range rating does not necessarily imply that the gadget is more powerful; rather, it indicates the quality of the hardware and software it employs. Rangefinders with a higher price tag will have cutting-edge technology. This translates to more precise sensors and computer processors, as well as the capacity to avoid obstructions in the rangefinder's path in order to deliver the true distance between the golfer and the target. On courses with impediments such as trees and brush, low-cost rangefinders may struggle.
Which Rangefinder Type Is Right for You?
This question's answer is controversial. GPS users argue that the gadgets are more precise because they come with preset golf course maps. However, not all GPS rangefinders have up-to-date map databases. This means that if you make changes to a course, you can get erroneous results. A laser rangefinder, on the other hand, is considered far more adaptable and can work anywhere because it does not rely on preloaded maps.
GolfSight's Promise to You
We receive a lot of questions about what products we recommend, especially the products on this page. Questions like:
What is the best Golf Rangefinder for this year?
What is the best  Golf Rangefinder to buy?
What is the best Golf Rangefinder to buy on the market?
or even What is the most affordable (most budget friendly, cheapest or even most expensive!!!) Golf Rangefinder?…
All of these above questions make purchase decisions difficult. We know the feeling because we used to be in this weird situation when searching for these items.
Before deciding to buy anything, make sure you research and read the reviews from trusted sources. Luckily, we use incredibly smart and complicated AI to help find great products. We use our own custom algorithms to generate lists of the best brands and give them our own approval rating to rank from 1st to 10th.
You can see the Top 10 Golf Rangefinders above. This list is updated regularly, so you can be sure that the information provided is up-to-date.
You may read more about us to learn how we support this site. Don't hesitate to contact us if something is incorrect or provides misleading information.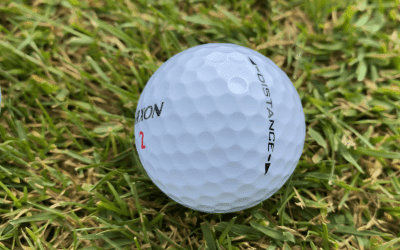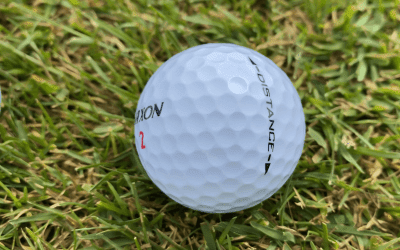 A distance golf ball is simply meant to go farther than non-distance balls. There are several aspects to consider while in the market to find a golf ball that fits your swing. Here, we are going over all of the things that encompass a distance golf ball.   What...
Affiliate Disclosure
This site receives commission from vendors, should you click through and purchase from one of the vendors we review products for. GolfSight® will never give false favorable reviews in exchange for commissions, as we strive to give honest reviews of every golf product we research. We promise.
Trustworthy Reviews
In Depth Research
We spend an average of 10 to 20 hours reading reviews from consumers for each golf product we review.
Simple & Straight Forward
Each golf product reviewed, will have simple pros & cons to save you time in your search.
Contact Information
GolfSight®
387 East Shore Cliff Place
Oro Valley, Arizona 85737