PXG Putter Buying Guide
Top 5
PXG is a golf brand that was built with a passion for quality. Military veteran Bob Parsons started PXG and has had a hand in every part of it's growth. Making a great name for itself with the 0211 line of clubs, Bob and PXG have put out a more thn worthy line of 0211 putters. Here is a PXG 0211 Putter Buying Guide giving you the best rated PXG putters on the market.
Myths About Putters
The bulk of golfers on the PGA Tour have a similar-looking swing. The putting green, though, is one location where watchers will witness a lot of variety.
On the PGA Tour, putters come in a wide range of forms and sizes. What is a perfect fit for YOU, not the pros, is the most crucial question.
A correct putter fitting takes into account a variety of parameters. Loft, length, lie, weight, grip, toe hang, and form are all factors. The two head styles discussed in this article are blade and mallet.
Mallet Putter
A mallet is a putter with a bigger clubhead that wraps around the face of the club. They're usually round, square, or "half moon," as they're known in the business. Because of the size, the weight can be distributed across a broader area. A more intricate design for aiming aids is also possible due to the larger size.
Putter Putter
A blade putter is a classic putter that can be traced all the way back to the origins of golf. It gets its name from the appearance of a straight blade. When opposed to the larger mallet, it has a simpler design.
Myths
The mallet-style putter has a few misconceptions. Some believe that malletts aid in the sinking of more putts, aid in aim, and are more consistent than blade putters. Based on the study, none of these could be confirmed to be true. The idea that a mallet putter would make more putts was considered credible, but not conclusive.
Mallets have a reputation for being heavier than blades. If you have trouble making short putts, a heavier putter may help. It's vital to note that, in recent years, industry norms have pushed the customary putter weight past 300 grams. Five to ten years ago, this would have been considered heavy. In today's market, a golfer can find a putter with a blade and mallet weighing more than 350 grams.
Another fallacy is that blade-style putters lack technology. Companies have been able to include more technology into their blade putters over time. This allows golfers to use a blade putter that incorporates sophisticated technologies. Evnroll and MLA, for example, feature blade-shaped putters with technologies that have done well in MyGolfSpy tests.
A last myth is that golfers with an arc putting stroke should use blade putters, whereas golfers with a straight back and straight through stroke should use mallets. Ping and Odyssey Golf have opposing viewpoints on the subject. A toe hang putter, according to Ping, is beneficial to golfers who have an arc in their stroke. A face-balanced putter might be useful if a golfer putts more straight backed and straight through. Odyssey believes that a toe-hang putter would benefit a player who misses more putts to the right, while a face balanced putter would benefit a golfer who misses more putts to the left. Blades and mallets are available in both face-balanced and toe-hang putters.
Choosing the Right Putter
Which putter should you use? There is no optimum choice or one-size-fits-all solution since that all the myths have been debunked.
In a putter fitting, there are very few absolutes. Understanding the speed of the golf course's greens and the golfer's tempo is critical in determining which putter is best for them. A lighter putter is preferable for faster greens and a faster putting stroke in general. A heavier putter, on the other hand, is excellent for slower greens and smoother tempos.
Seeking for a putter with a high moment of inertia (MOI) is advantageous to saving strokes in the same way that looking for a putter with a high MOI is beneficial to saving strokes in the same way that looking for a putter with a high MOI is beneficial to saving MOI refers to a club's ability to forgive off-center hits. Off-center hits cause the ball to lose speed. A putter with a greater MOI will allow a player to maintain a more steady pace and keep the ball on line.
It is beneficial to have a fitting specialist to guide the golfer through the process of finding a putter, just like it is beneficial to have a fitting expert to lead the golfer through the process of finding any other club. The SAM puttlab is used by many fitters to discover the right putter for any golfer. If you can't find a professional, PING has an app that works with a sleeve on your current putter to determine stroke, lie, and loft, giving the golfer a better notion of where to start.
Conclusion
Finding a putter that appeals to your eye is wonderful, but a golfer's ultimate goal is to choose the putter that produces the best results. Although personal choice might play a role, putter technology and progress have allowed golfers to have their cake and eat it too.
GolfSight's Promise to You
We receive a lot of questions about what products we recommend, especially the products on this page. Questions like:
What is the best PXG Putter for this year?
What is the best PXG Putter to buy?
What is the best PXG Putter to buy on the market?
or even What is the most affordable (most budget friendly, cheapest or even most expensive!!!) PXG Putter?…
All of these above questions make purchase decisions difficult. We know the feeling because we used to be in this weird situation when searching for these items.
Before deciding to buy anything, make sure you research and read the reviews from trusted sources. Luckily, we use incredibly smart and complicated AI to help find great products. We use our own custom algorithms to generate lists of the best brands and give them our own approval rating to rank from 1st to 5th.
You can see the PXG Putter above. This list is updated regularly, so you can be sure that the information provided is up-to-date.
You may read more about us to learn how we support this site. Don't hesitate to contact us if something is incorrect or provides misleading information.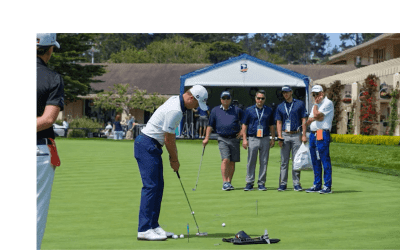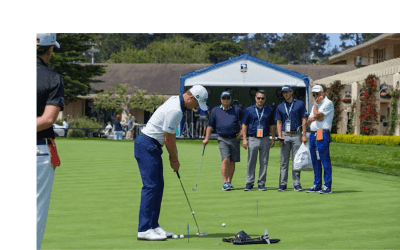 When it comes to choosing a putter, the Pros have many options to choose from. Two of the most popular brands on the market are Scotty Cameron and Odyssey putters. Both companies offer a variety of different models to suit every golfer's needs. It's no secret that...
Affiliate Disclosure
This site receives commission from vendors, should you click through and purchase from one of the vendors we review products for. GolfSight® will never give false favorable reviews in exchange for commissions, as we strive to give honest reviews of every golf product we research. We promise.
Trustworthy Reviews
In Depth Research
We spend an average of 10 to 20 hours reading reviews from consumers for each golf product we review.
Simple & Straight Forward
Each golf product reviewed, will have simple pros & cons to save you time in your search.
Contact Information
GolfSight®
387 East Shore Cliff Place
Oro Valley, Arizona 85737