Tiger Woods Returns To The PGA One Year After His Accident
Tiger Woods' return to golf has been a long road for him.

On February 23, 2021, he sustained serious injuries after a single-car wreck while at the wheel

.
He was driving the roads around Rolling Hills Estates and Rancho Palos Verdes when he wrecked, around 7 in the morning

.The wreck was bad enough that the pro golfer had to

be removed

from the car by the paramedics.
News reports mentioned having to extract Tiger using the jaws of life. The county fire chief denied that statement. Clarifying the firefighters were able to use an axe and other hand tools.
The car had flipped several times resulting in major damage to the car and leg injuries to Tiger
. These injuries included a shattered ankle and two leg fractures. One of which was a compound fracture. 
Given the severe nature of the crash, many questioned whether he was under the influence while driving
. The deputy on scene stated that Tiger was calm, aware, and able to state his name. Which is surprising after flipping the car several times.
Tiger didn't seem especially concerned about his leg injuries at the time.
Over a month after the crash, the L.A. County Sheriff's Department announced that the investigation into Tiger Woods' accident
was finished
.
A cause of the accident had
been determined
. But, it would not
be released
publicly
over privacy concerns on the part of Tiger Woods.
The only piece of information released by authorities was that Tiger was going well over the speed limit
.
Investigators determined he was driving over 80 miles per hour when the crash occurred
.
Due to the unsafe speed, he was unable to navigate the turn in the road. As the road curved to the right, Tiger Woods' car continued in a straight line.
He crossed the median, through the opposing lanes, over the curb, and through a sign. It finally struck a tree and rolled over.
During this whole ordeal, there was no evidence that Tiger attempted to stop the car.
Once freed of the wreck, Tiger
was transported
to Harbor-UCLA Medical Center for immediate care
. Several days later, he went to Cedars-Sinai Medical Center in Los Angeles.
His injury recovery continued for several weeks before he was healthy enough to return home in south Florida
.
While in the hospital, he had many surgeries, including a rod inserted into his tibia and pins placed in his ankle
. He also had soft tissue damage that required surgery to bring down swelling.
As shocking as this accident was, this is Tiger's second car crash that has made headlines. In 2009, Woods had an affair with a hostess from a nightclub while married.
When his wife at the time, Elin Nordegren, found out, she took out her frustration on Tiger's Escalade. She managed to smash several windows as he tried to get away.
In the fray, he lost control and hit a fire hydrant, injuring his face and neck. Tiger's relationship went from bad to worse when he admitted to cheating on his wife with as many as 120 women!
These women ran the gambit from moms and the neighbor's daughter to waitresses and porn stars.
The public revelations drove Woods off to rehab for sex addiction.
After 45 days in rehab, he hit the green again. But now, it seemed like his body was fighting him.
Constant problems with his knees, back, shoulders, and neck were taking a toll on his playing. He
simply
wasn't the same player anymore.
Even with his career teetering, his personal life seemed to be getting back on track.
After divorcing his wife Elin in 2010, he had a steady string of relationships with high-profile women
. Everything seemed to be falling back into place. Until his DUI arrest in 2017.
In May of that year, Tiger fell asleep at the wheel and found himself in trouble with the law. A toxicology screen would pick up five different painkillers in his system.
He pleaded guilty to reckless driving and got off
relatively
lightly
with a $250 fine, 50 hours of community service, and a year of probation
.
Supposedly
the painkillers were all for his back.
In what may be nothing more than a coincidence, a label-less prescription bottle
was found
in the car of his 2021 accident
.
Not everything has been bad for Tiger. In 2017, he
began dating the manager of his restaurant, Erica Herman, and that gave him some much-needed stability in his life
.
In 2019, he won his fifth Masters Tournament. A month later, President Donald Trump awarded him the Presidential Medal of Freedom.
In April 2022, Tiger Woods returned to the golf course for the 2022 Masters Tournament.
His 47th place finish may have not been the return he had hoped. But, you have to give the man credit for getting back out there after all he has been through
. Time will tell what he has up his sleeve next.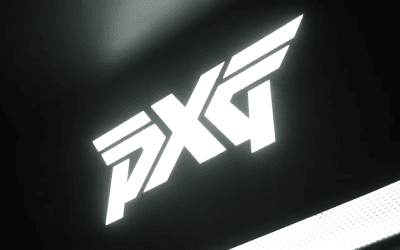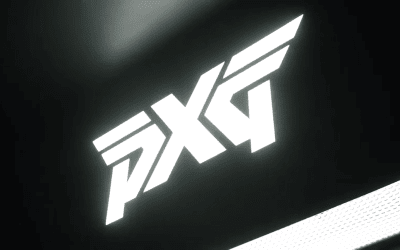 PXG Putter Buying Guide Top 5  PXG is a golf brand that was built with a passion for quality. Military veteran Bob Parsons started PXG and has had a hand in every part of it's growth. Making a great name for itself with the 0211 line of clubs, Bob and PXG have...
Affiliate Disclosure
This site receives commission from vendors, should you click through and purchase from one of the vendors we review products for. GolfSight® will never give false favorable reviews in exchange for commissions, as we strive to give honest reviews of every golf product we research. We promise.
Trustworthy Reviews
In Depth Research
We spend an average of 10 to 20 hours reading reviews from consumers for each golf product we review.
Simple & Straight Forward
Each golf product reviewed, will have simple pros & cons to save you time in your search.
Contact Information
GolfSight®
387 East Shore Cliff Place
Oro Valley, Arizona 85737