Top 8 Longest Drivers On The PGA Tour
PGA Tour players are longer off the tee than ever before thanks to both club and ball technology. Professional golfers have also implemented a large improvement to their diet and exercise regimen.
Top 8 Longest Drivers on the PGA Tour
Cameron Champ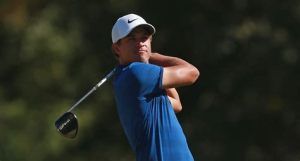 Champ may have failed to live up to the hype, but at his age, he is still a phenomenal player. The 2018 Utah champion and PGA titleholder is known as the longest hitters on the PGA.
The influence of Sean Foley enlightened this young talent and took Champ under his wing at a very early age. Together, they put Champ on the right track to success.
All in all, this two-time PGA tour winner is a remarkable talent.
His average driving distance is 317.1 yards with a total of 124 drives and a total distance of 39,326 yards.
Rory McIlroy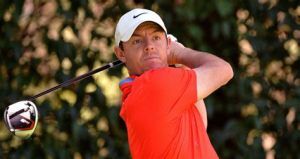 The Northern Ireland Native is one of only three players to be victorious in four major tournaments by age 25.
As result, his long win streaks have created a massive following and a huge fan base. With the ability to hit bombs off the tee, his second-longest drive on the Tour is always and attraction.
Rory McIlroy's average drive is 315.3 yards. With only 92 drives that season, he covered an amazing 29,003 yards.
Bubba Watson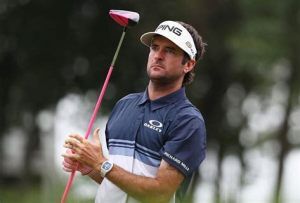 One of the few left-handed golfers on tour, Bubba is an astonishing player to watch. His championship victories have proven he is a multi-talented player and a threat to be reckoned with.
Success at the Masters Tournament in 2012 and 2014 are only a couple of the highlights of his career. One of which is generating astonishing ball speed placing him on the list of 10-longest drivers on the Tour five times in his career.
Among the longest drivers on the PGA Tour, he averages 312.3 yards and a total distance of 29,983 yards.
Dustin Johnson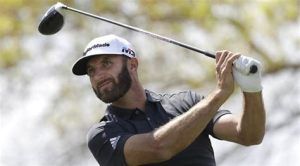 Dustin Johnson was crowned as the world number 1 golfer in the world in February of 2017. For the next 64 weeks he kept the No. 1 position. As a result, he became the 5th longest run holding the No. 1 position.
Dustin Johnson's win at the 2016 U.S Open at Oakmont Country Club was his first major championship victory. Since then, he has won the World Golf Championship six times, making him second only to Tiger Woods.
Dustin is among the longest drivers on tour averaging 312.3 yards, and total length of 28,715 yards with 92 drives.
This 35 years old golfer is only the third player to win a Tour title in each of his first 13 seasons.
Tony Finau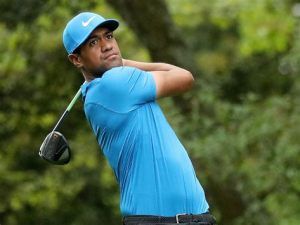 Tony Finau had a very different sports career path to follow in his early days. But, fate brought him to golf, and he began his PGA Tour Canada back in 2013 – making seven cuts in eight starts.
The 29-year-old golfer then won his first title at the Stonebrae Classic in August 2014. He finished 8th in the regular season and won his 2014-15 season PGA Tour card.
At the Puerto Rico Open, Finau won his maiden title on the PGA Tour in March 2016.
As a result, he averaged 311.5 yards and in only 65 rounds and covered a distance of 34,885 yards in 112 drives.
Wyndham Clark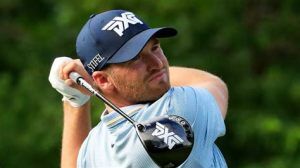 This professional golfer from Denver won the Golfweek Player of the Year in 2016 after winning the Pac-12 conference championship.
In 2017, Wyndham finished in a tie at Web.com Tour which then earned him his card for the 2018 season where he had 24 starts. Taking advantage of this opportunity, he played and played well having four top-10 finishes. After finishing the season at 16th on the tour money list, he finally qualified for the PGA Tour's 2018-19 season.
His best moments on the PGA Tour took place in March 2019 during the Honda Classic. He made it to the final round but he fell back to the seventh place.
Wyndham Clark is on the longest drivers list with an average distance of 311.3 yards. With only 134 drives, he covered a total distance of 41,718 yards.
Grayson Murray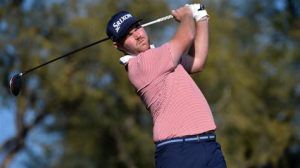 Showing remarkable growth during the quick rise of his career, one of his early  highlight rounds came as a tie at the Rex Hospital Open.
His accomplishments finally led to playing on a sponsored exemption. Next, he tied for the eighth position and that is when his career took off.  After that he won the Barbasol Championship in July of 2017 gave him his first PGA Tour victory.
As a result his long ball averaging 310 yards and totaling 22,322 yards with 72 drives, his reputation has grown as a formidable opponent.
Lucas Bjerregaard
After securing his first win on the European Tour at the Portugal Masters, he then started to earn his reputation. It was not until his second European Tour victory where he truly started making his mark in the golf world.
He earned his European Tour card for 2014 after completing the European Q-School hence retaining his card for the next year with a finish in the ninth position.
Lucas Bierregaard is another name on the list for the longest drivers on the PGA Tour in which his average driving distance is 309.8 yards, with 39 rounds in which the total length of 17,346 yards.
Shortest Drivers on the PGA Tour
Looking through the year of 2018-2019, we have a top 8 players for the shortest drivers on the PGA Tour.
Brian Gay — 273.7 yards
Brian Stuard — 274.4 yards
Jim Furyk — 275.1 yards
Ryan Armour — 275.3 yards
Alex Cejka — 275.7 yards
Michael Kim — 276.3 yards
Ted Potter, Jr. — 276.4 yards
David Hearn — 277.4 yards
With that said, these stats prove that you do not need to be one of the longest drivers to be successful on the PGA Tour.